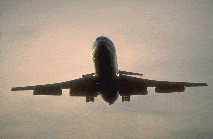 Australian Aboriginal singer/songwriter Kev Carmody with Paul Kelly wrote a popular folk tune back in 1991 titled From Little Things Big Things Grow - a sweet song that is a perfect fit as a theme song for Hobart International Airport.
The airport, small in size but big in character, is only a 15-minute drive along the Tasman Highway from Hobart city and is in the midst of making several big changes. These changes include a AU$15 million check-in hall and checked bag screening system nestled between the airport's domestic and international terminals. This move to become an all-in-one complex is a slick and effective development to cater for the 1.6 million visitors it now has passing through its gates.
In addition, there is a soon-to-be built $100 million Direct Factory Outlet retail precinct, which will cover an area "equal to approximately nine football fields" and will be the largest of its type in Australia.
Once a blip on the radar internationally, Hobart has come along way. In 2006 it was voted No.1 Island in Australia, New Zealand and the South Pacific by readers of North America's top selling Travel and Leisure magazine. It's easy to see why the airport is a hive of activity - there's the lure of wild and wonderful landscapes, splendid nearby wineries and breweries, great markets in and around Hobart, charming coastal hamlets, historic towns and convict settlements, amazing walks and breathtaking rainforest inland, superb ocean and river fishing (the best trout fishing in the world, it's claimed!) and a relaxed feel that is simply to hard to describe unless you've been there, done that. Not to mention the rest of the "Apple Isle" that is so accessible from here.
So, with the bar set high in the world of airport standards, the developments have Hobart heading in the direction it needed to. It may be a small airport in comparison with other Australian capital cities, but it packs a mighty punch, especially since merging its two terminals with a central check-in hall and baggage area. Onsite car rental makes life easy for travellers hiring a car, the historic charms of Hobart city itself is a short drive away and there is a world of amazing tourism treats branching out in all directions.
Airlines & Terminals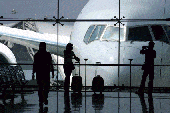 AS mentioned, there are two terminals at Hobart Airport, an international terminal and a domestic one, both recently joined by a brand new check-in and baggage complex in the middle. This effectively means Virgin Blue, Qantas and Jetstar are now in one location adjacent to security screening and the departure lounge.
There are five airlines that use the airport, including one international carrier, Singapore Airlines, but mainly for charter operations. The Domestic airlines include Qantas, Jetstar Airways, and Virgin Australia.
Facilities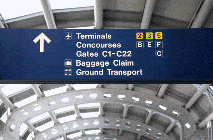 RECENT upgrades to Hobart Airport's check-in baggage facility have streamlined the check-in process for all Qantas, Virgin Australia and Jetstar passengers.
The $15 million upgrade includes the only facility in Tasmania which completely screens all luggage to ensure passenger safety.
The air-conditioned complex features a cafe, car rental, facilities for the disabled are well catered for and there's a comfortable lounge area with some great views of the aircraft landing and taking off. Azure Wireless and Telstra Hotspot wireless internet is up and running for those wanting to get online, there's public telephones and Automatic Teller Machines. Ample toilet and washroom facilities are available.
Shopping and Duty Free

MUCH excitement surrounds the proposed $100million Direct Factory Outlet retail precinct that is planned for 2008-2009 (Government approval pending), which will include retail outlets of more than 100 leading fashion brands, a Trade Do It Yourself Centre, a Homemaker Centre and a Bulky Goods Centre. Some of the confirmed retail outlets include Converse, Fila, Jag, Tommy Hilfiger, Nine West, Joanne Mercer, Witchery and Esprit.
In the past, Hobart airport has generally been viewed as being "under supplied" for retail. In saying that, there's a small offering of shops that include the essentials like a gift shop, newsagent and cafe. Quite simply, visitors can expect to get a coffee, a sandwich or hot lunch, a newspaper or magazine and mementos of their visit to Tasmania with souvenirs and clothing for sale.