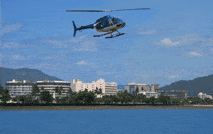 THERE'S no hotter tourist destination than Cairns, and that's double entendre "hotter", folks. Cairns, in the sunshine state of Queensland, is an alluring paradise at the Tropical Far North of Australia and is a buzz of activity with a carnival-esque atmosphere all-year round thanks to endless days of sunshine, breathtaking rainforest inland and a picture perfect coastline with beaches to die for.
This is the city Australians from the cooler southern climates peg their holiday dreams on and a region that attracts millions of tourists visit each year.
Where's the best place to start? That's a great question because there's so much to do, but to get a feel for the city itself be sure to spend a few hours at the redeveloped Cairns City Esplanade which has a large swimming lagoon, BBQ areas, reef fleet terminal, coastal board-walks and a the piece de resistance for kids - a ripper water park wonderland. It's a pretty cool place to start.
Cairns waterfront precinct has over 2 kilometres of parklands from which to absorb the sweet sounds of local bird-life, watch boats coast along sparkling waters, have a picnic or worship the sun from the comfort of a towel on some soft grass. Nearby is an awesome selection of shopping, as well as eating and entertainment options.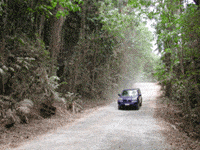 From here, take your pick to head east, west, south or north for countless treats and surprises in the region. Take a cruise or snorkel in the Great Barrier Reef, grab a deal from DriveNow and take a car inland to the scenic delights of Kuranda rainforest territory, tackle the Australian Outback in the west, try your luck at the Casino, tear up the dancefloor at a nightclub, or satisfy your tastebuds from a wide selection of international quality restaurants and sidewalk cafes. Of course, the attractions don't stop there - there's other world class treats like the Atherton Tableland waterfalls and Cape Tribulation.
Quite simply, life is easy in Cairns and you won't have any trouble enjoying yourself - or relaxing!
History
THE Great Barrier Reef is renowned for being a difficult waterway to navigate and the rugged tropical far north' harsh environment made it impossible for explorers to have much of a chance of succeeding. However, Captain James Cook was the first visitor to the area on his Voyage of Discovery in 1770, though the local Aboriginal tribes were the only ones to conquer the conditions back then and it wasn't until 100 years later that white settlers really made their mark. It was 1876 when gold was discovered in the region and Cairns became a kind of launch pad from which miners and explores could make their discoveries. The city, originally set on a sandy bank of dense rainforest and mangroves, was named after the State Governor of the time, Sir William Cairns. It was then chosen as the ideal place to begin a railway line to service the Atherton Tableland region. Once the gold disappeared, other means of industry emerged including sugar cane plantations. Thriving industries such as fishing and pearling took hold and Cairns rapidly evolved into what it is today. Of course, tourism has become its most powerful asset and with that many nationalities have been infused in what is a world class city of many flavours and cultures.
Cuisine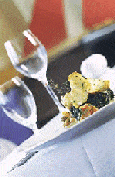 FOOD, glorious food, is at its most tantalising when served fresh and Cairns' ocean-side location means fresh seafood is devoured daily. Of course, thriving tourism always attracts world renowned chefs and Cairns is no exception. This in turn adds diversity for an array of options that include Italian, Japanese, Chinese, Swiss, Indian, Vegetarian, Malaysian, traditional Australian fare, Seafood and much more.
Dundees No visit to Cairns should go without experiencing mighty Dundees for an "Australian flavour" to remember - quite literally! Dundees specialises in Australian fare including crocodile, fresh local seafood, kangaroo, emu, buffalo and also offers options such as pasta. Located on the Cairns boardwalk along the harbour, it's close to hotels and shops.
Gilligan's Open-air Bistro: An open-air dining experience during a balmy evening with a refreshing breeze sweeping through is something that should be remembered forever and Gilligans, a huge resort-style backpackers establishment, has a bistro that can provide this while throwing in a big dose of fun to boot. Breakfast, lunch and dinner is served every day, including seafood, grills and much more. Hit the beer deck afterwards for some rockin' entertainment.
The Woolshed: Is budget-but-brilliant on your mind? The famous Woolshed Chargrill and Saloon Bar is for you. It's certainly a party place and attracts countless backpackers, but it's open every day til late and the meals are described by the owners as being "healthy, balanced, homestyle meals in generous serves covering a wide range of taste". This is one to please everybody, even the most fussiest of diners.
Kewarra Fish N Chips. One can't visit Cairns and not experience the freshest fish'n'chips served in Australia on a beach that is arguably the pick of the bunch from the northern beaches coastline. Long, fat chips and fish that virtually jump from the ocean and into the fryer or griller are this venue's drawcards. Better still, Kewarra Fish N Chips delivers as well.
Shopping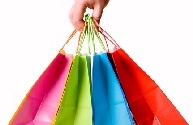 Cairns has bumped up its reputation as a red-hot shopping city throughout the past few decades and there's a great range to explore and indulge in from big complexes to boutique strips and markets.
Cairns Central Shopping Centre is one of the city's new kids on the block and offers hundreds of speciality stores, eateries, cinema, major department stores such as Myer and there is always some form of enternainment going on in the complex.
The Pier Market Place is a shopping area with serious charm as you stroll along and soak up a wonderful atmosphere. Sift through souvenir shops and fashion houses, visit an art gallery on the lower level and sample a diverse range of food upstairs.
Shopping centres aside, the CBD of Cairns is a shopper's paradise too, including duty free shops (Abbott Street), jewellery and opal stores, funky fashion houses such as surf shops for youngsters (or the young at heart!), chemists, supermarkets and some amazing cafes for breakfast, lunch, dinner and/or coffee.
For something off the beaten path, check out the Tjapukai Aboriginal Cultural Park for authentic Aborginal goods including boomerangs, didgeridoos, paintings, books and artefacts.
Markets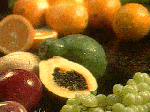 Want to know why a market visit is a must in Cairns? For starters, the climate is ideal and there's always something on around the corner wherever you might be.
Night Markets - Head to the Esplanade for the night markets which provide a treasure trove of bits and pieces, souvenirs, Australian animal toys, fashion, trinkets, portraits, toys, handmade jewellery and lots of yummy food. Saturdays and Sundays.
Rusty's Markets - You may as well get your food from the place where all the locals do. Rusty's is found between Grafton and Sheridan streets and it is chock-full of exotic fruits, home grown produce and other goodies including arts and crafts. The markets are held Fridays, Saturdays and Sundays.
Mud Markets - The Mud Markets are held on Saturdays and Sundays at Pier Marketplace Mall next to the Marlin Marina. This is considered one of the better arts and craft markets as well as providing live entertainment.
Kuranda Heritage Markets - This one's more about the location more so than the market itself. Set in the rainforest with what is possibly the best backdrop for a market one could find, explore locally handcrafted souvenirs, paintings, clothing, pottery, hand-painted plates, emu oils and other goodies on Wednesdays, Thursdays, Fridays and Sundays.
Car Rental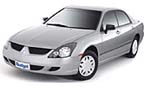 There's no better way to explore far north Queensland and this tropical part of Australia than under your own steam. Snare the latest deals with DriveNow the home of discounted car hire and campervan rental in Cairns.
DriveNow's innovative rate screen lets you instantly compare rates, vehicles and suppliers in a clear, concise and no-nonsense manner. The booking process is quick, secure and easy with everything up front and no hidden charges, fees or surprises. An email confirmation provides you with all the details of your booking and where to collect your vehicle.
Entertainment
THERE'S a plethora of entertainment options and activities in Cairns from hot air ballooning, swimming, snorkelling, fishing, 4-Wheel-Driving and golf to some really busy nightlife in various parts of the city.
Backpackers flock to Gilligans in the heart of town to get "shipfaced" and generally dance the night away over a few bevvies (Aussie slang for refreshments). An open-air bar known as the Beer Deck makes it a big drawcard for both locals and visitors.
The bold, the beautiful and even the ugly can be found at popular Tropos which is a bit of a long-running nightclub icon in Cairns and it's right in the heart of town. The world famous Woolshed is another favourite and is a popular haunt for backpackers where "dancing on the tables is encouraged every night".
Those cashed up and ready for a gambling flutter might want to track down the Cairns Casino, otherwise known as the Sofitel Reef Casino Cairns which, aside from the tables, has some cool bars and musical entertainment.