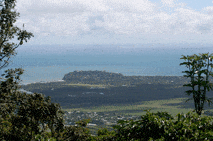 WOULD you like the world's oldest tropical rainforest with that holiday, sir/madam? Or perhaps a gentle laze on the golden, soft sands of a beach paradise? Perhaps a relaxing snorkel in the Great Barrier Reef is more your thing?
Cairns certainly has it all and is the hub of Tropical North Queensland. Cairns Airport is the major gateway to that hub with its alluring surrounds and nearby attractions.
Not just any old airport, Cairns Airport, is the largest regional airport in Australia and 6th busiest with a certain kind of magic that makes it stand up to be noticed. It offers direct access from other parts of Australia as well as Asia to such travel delights as a thriving coastal city that is the gateway for holiday cruises, tropical rainforests, island resorts and so much more. With no curfew it operates 24 hours around the clock and there's some great shopping and cafes found throughout the terminals.
Cairns Airport is owned by Cairns Port Authority. It's bright, well designed and has a cool and modern feel as it is, but promises so much more with major renovations in progress as you read this.
Airlines & Terminals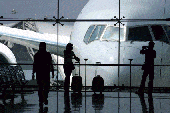 CAIRNS Airport has two terminals - an International Terminal and a Domestic Terminal (Cairns Airport Terminal Maps) that are linked by a five minute walk along a covered and paved walkway.
On the Domestic front, Qantas, Virgin Blue and Jetstar use Cairns airport to fly in and out of all Australian State capital cities and some regional destinations including Alice Springs, Darwin, Townsville, Hamilton Island and Ayers Rock among others.
Internationally, Cathay Pacific, Qantas, Jetstar, Air New Zealand, Continental and Air Nuigini come and go via worldwide routes taking in such destinations as Singapore, Papua New Guinea, Hong Kong, Tokyo, Osaka, Guam, Auckland and Port Moresby as well as others.
The Cairns Airport website has excellent, regularly updated departures and arrivals information along with everything you need to know about facilities and getting around the airport.
Facilities
ON a world stage the airport is relatively small, but certainly is big on value, especially as far as facilities are concerned.
There are excellent shower and bathroom amenities, baby change facilities, baggage trolleys at the arrivals baggage collection area for a small fee, public pay phones throughout both terminals and a useful accommodation board with phone link-up to make some bookings. A mailbox is right next to this. Baggage storage is available for reasonable rates ($6-$8 for three hours, $10-$14 for more).
On top of all this, seating is in abundance in a relaxed environment in which there's some lovely views of the runway and transit area. It doesn't take long to realise it's a place you could spend a few hours quite comfortably - certainly something that can't be said for all regional airports.
Car Rental
THERE'S no better way to explore this beautiful part of tropical northern Australia than to have your own means of transport. Snap up the best deals with DriveNow, the home of discounted last minute car rentals and campervan hire in Cairns and Far North Queensland. Book your car or campervan hire with DriveNow prior to your trip and the rest is easy once you arrive at Cairns airport.
The car rental companies are located in the central concourse of the Domestic Terminal. After arrival, make your way back in the direction of the Departure Lounge.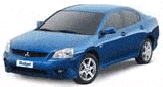 DriveNow uses an innovative rate screen to allow you to instantly compare rates, vehicles and suppliers in a simple, concise and no-nonsense manner. The booking process is quick, secure and easy with everything up front and no hidden charges, fees or surprises. An email confirmation provides you with all the details of your booking and where to collect your vehicle. DriveNow covers all airports in Queensland and Australia, none more so than Cairns, providing travellers with the perfect vehicle for hiring a car.
Directions and Transport

TALK about convenience! Cairns central business district is about 5km away along the Captain Cook Highway.
If public transport is required, there are free taxi phones in Arrivals as well as the taxi ranks of both the International and Domestic Terminals, which are immediately out the from of the terminals. It will cost you about $15 to get to the city centre.
Australia Coach operates an airport shuttle bus service to hotels and the city centre and the fare is just $8 per person while children under the age of 3 travel free. Those wanting to venture further a field, Sun Palm Express Coaches operate buses to the Northern Beaches, Palm Cove, Port Douglas and Cape Tribulation. Both of these coach service collect passengers immediately in front of Arrivals at both terminals and have an information desk at the airport. If there are no staff present there is a direct-dial telephone.
In addition to this, there are Acacia Luxury Transport, Cairns Limousines and Black & White Limousines services available. As mentioned earlier, car rental companies are located in the central concourse of the domestic terminal.
Also keep in mind that most major hotels in Cairns and the region provide their own shuttle bus service so inquire and book before arrival.
Shopping and Duty Free
There's almost 30 speciality stores at Cairns Airport and a great selection of cafes and food outlets (some licensed) dishing both local and international fare including a Japanese sushi train, hamburger bars and coffee & cake styled outlets.
It's all conveniently located in the one area, so one thing's for sure - you won't get lost here as you peruse shopping facilities including fashion houses, newsagency, health & beauty stores, jewellery and souvenir shops, tourism speciality businesses and designer labels. You'll notice a tropical tourism theme is ever present and that's a fair reflection of what this part of Australia is all about.
Don't forget that one of the great things about Duty Free in Australia is that not only can you enjoy the spoils of duty free when flying out of the country, but you can also purchase products on arrival, which is quite unique, whether your on your way home Down Under or you are an overseas visitor.
Improvements & The Future
Both the Domestic and International terminals are in the process of major redevelopments to accommodate an expected boom with an ever-growing number of passengers. At the moment there are more than 3.5 million passengers passing through the gates but by 2020 airport this is expected to push towards 6 million. Over $180 million is being invested for these enhancements and new features. Check-in, baggage reclaim, shopping areas and arrivals areas are all in the sights for redevelopment so expect a state-of-the-art regional airport in years to come.