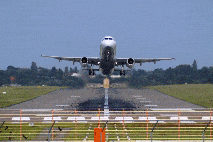 IT might be a mere "blink and you will miss it" airport, but Melbourne International's "little brother" serves the purpose for one airline, Jetstar, which offers budget flights that don't empty your wallet - it's a super alternative.
Avalon is 55 kilometres south west of Melbourne across the West Gate Bridge and down the Princess Freeway towards Geelong. The journey takes around 40 minutes by car and a little longer by bus.
With Victoria's second city of Geelong just 15 kilometres away and the increasingly popular Bellarine Peninsula and Surf Coast towns of Torquay and Anglesea, Avalon Airport is perfectly placed to provide quick and easy access to air travel to communities that would have traditionally made the longer journey up to Tullamarine International Airport. Whilst destinations and carriers are limited, for those travelling to the more popular interstate cities Avalon is a blessing at their doorstep. For others, the attraction includes Jetstar, the main carrier to operate out of Avalon and one of Australia's leading budget airlines.
The airport is open daily and Jetstar, the budget airline offshoot of Qantas, offers international flights to Bali, Osaka, Kuala Lumpur, Bangkok, Phuket, Ho Chi Minh City as well as domestic flights to Adelaide, Perth, Brisbane and Sydney. Additionally Avalon handles diverted traffic from Melbourne International Airport in Tullamarine and even Sydney if necessary.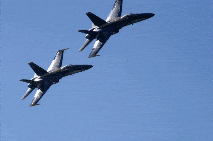 For a little airport, Avalon is bright, well designed and has a country feel so forget about the hustle and bustle of big city airports most travellers are accustomed to. It's quite relaxed and laid-back. It also plays host to the Australian International Air-show which attracts thousands of spectators and aircraft from around the world every two years.
Airlines & Terminals
Today Avalon Airport has just one major airline in operation, Jetstar who offer a range of flights to destinations throughout Australia and Asia. The Jetstar terminal is well signed and consists of separate departure and arrivals terminal buildings just three minutes walk apart.
Jetstar's Flight check-in desks open two hours before departure and close 30 minutes before the flight is scheduled to leave. Allow plenty of time to ensure you don't miss the 30 minute cut-off as passengers arriving late will not be able to board their aircraft. As Jetstar operates out of both Melbourne's Tullamarine Airport and Avalon it's worth a quick double check to ensure you're heading to the right airport!
In the future Jetstar may have company as Malaysia's budget carrier AirAsia is reported to be in discussions on expanding its Australian operations and fly to and from Avalon from Kuala Lumpur which would involve construction of a full-service international terminal.
Facilities
The terminal has basic, clean facilities including unisex toilets for wheelchair access, baby change facilities and there is a popular cafe in the departure lounge - because it's the only one! There's also a newsagent, bar, internet access and pay TV in the waiting lounge.