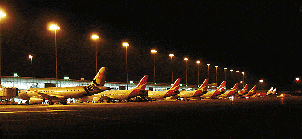 Adelaide Airport Ltd (AAL) may not have the same profile on a global scale as a Melbourne, Sydney or even Brisbane, but it packs a punch with an efficient medium-sized airport that earned the honour of being the second best airport in the 5 to 15 million passengers category at the 2007 Airports Council International Awards.
In a nutshell, it looks great, staff are friendly and helpful, there's plenty of room to move, parking is a cinch, check-in is a breeze and flying internationally is as good as it gets. Need we say more?
Located near West Beach and no more than a 10-minute drive from the city, Adelaide Airport is the gateway to South Australia's dreamy Mediterranean lifestyle of rolling hills, wineries, thriving city centre and beautiful coastline and beachside suburbs.
The airport itself is the starting point for an array of journeys, thanks especially to extensive renovations in recent times. The facilities are world class with the opening of Australia's newest International & Domestic terminal to cater for more than six million passengers each year. Weigh in convenient car parking facilities and a multi-user terminal obviously designed with efficiency in mind and passing through Adelaide airport as a passenger is essentially a simple, pleasant process.
The unavailing of terminal T1 in late 2005 has given the airport an overall feeling of being new, light and airy and is easily negotiated given it now has houses all regional, domestic and international flights. Effectively, it's a one-stop shop for air travel.
Adelaide Airport is currently the fourth largest domestic airport and sixth largest International airport in Australia and accommodates in excess of 5.4 million passengers annually.
Airlines & Terminals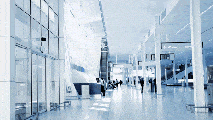 With the higher demands of increased passengers passing through it's gates, Adelaide Airport invested more than $250m on a redevelopment and some of the locals rejoice in that "there's no more walking on to the tarmac to get on flights". The results are now world class with the main terminal being more high-tech than most and yet remains one of the most user-friendly airports.
T1, The airport's main terminal is a multi-user terminal and is home to both international and domestic flights. After a few initial teething problems, it is now operating beautifully. There's no way passengers can get lost either on the way to departure lounges or on the way out of the building. The International departure area is right in the middle of domestic departures - you are guided through to a different departure lounge - a very simple process and easy to find.
The terminal was designed to meet the needs of an ever-increasing volume of passengers passing through (up to 6 million) which translates to 3000 passengers an hour and close to 30 aircraft (including the Airbus A380) simultaneously.
In the Adelaide Sunday Mail it was reported: "Even the most distant departure gate is little more than 300 metres from the central security 'throat' - a much lesser distance than travellers face when changing planes at major airports such as Sydney, Melbourne or elsewhere in the world."
The airport accommodates a variety of international, domestic and regional operators, each of which provide extensive services to Australian regional centres, capital cities and international centres. The terminal has a general feel of spaciousness with a stadium sized departures area and 42 check-in desks ensuring there's minimal passenger congestion. There are ample aerobridges (over a dozen) which are air conditioned with glass walls - perfect for both passenger comfort and providing a platform from which to take in some great views.
The terminal operates from 4.15am to 11pm (or the last departure).
Facilities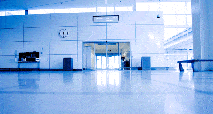 Recent renovations and upgrades obviously ensure Adelaide's facilities are new and state of the art and suitable for all traveller types. Toilets, nursing and baby change rooms and showers are all facilities as good as you will find anywhere in Australia, if not better. These essential airport facilities, in fact, are much more accessible than the hustle and bustle associated with the other major Australian airports - the country feel of Adelaide has not been lost with its new-look facilities.
In addition, Adelaide provides free internet access and the terminal is air-conditioned and fully serviced, there is duty free shopping, money exchange and traveller services bureau and a superb selection of shops with an ever-present "local" flavour.
Executive airline lounge facilities are superb for both Qantas and Virgin Australia and there's seating available in departures and the retail hall, although arguably there not quite enough seats provided, but this obviously only becomes a small problem at really busy times.
The facilities are complemented by an overall contemporary building design that reflects the State's arts, lifestyle, indigenous culture, the environment and tourism. Large glass panels and a general feeling of spaciousness only lends charm as you look out into the backdrop that is the Adelaide skyline and Adelaide Hills.
Shopping and Duty Free

Adelaide Airport's retail mall is one of the most contemporary airport retail precincts in Australia, covering 3400 square metres. It's like being in a big sports stadium!
One of the strong points is that 95% of retailers are available for all arriving and departing domestic and regional passengers and departing international passengers.
A unique aspect of Adelaide Airport's shopping facilities is the wonderful range of iconic South Australian retailers including Chocolart, Shades, Icons South Australia (locally produced wines and beers etc), Cibo for amazing coffee and Coopers General Store (the only one in the world and which sells merchandise), 1862 Bar, which sells South Australian food and beverages, and Coopers Ale House. Then there are others which compliment those stores, such as Witchery, Relay Virgin Books and Music, Newslink, Duty Free Stores Australia (the one stop shop for all international passengers' tax free purchases) and Billie Chu.
Prices are comparable to most duty free shops and the easiest thing to do is pre-book your wish list. You buy it and they store it for you until you get off your international flight. Not a bad idea given the strict security measures at airports now with regards to the occasional item being confiscated.